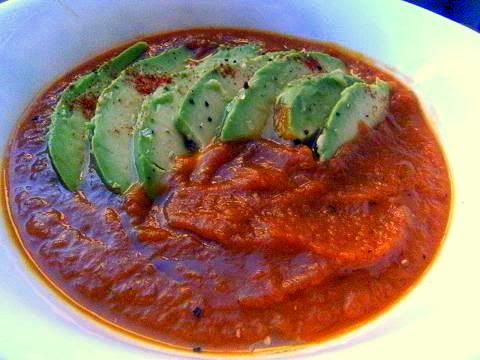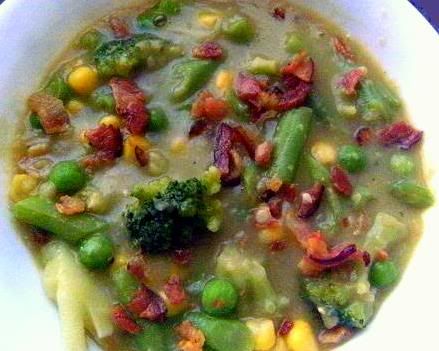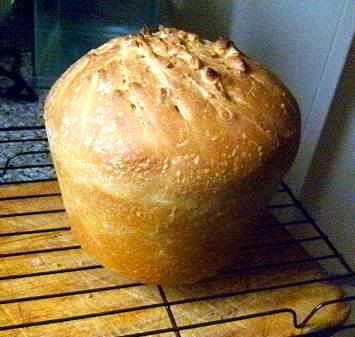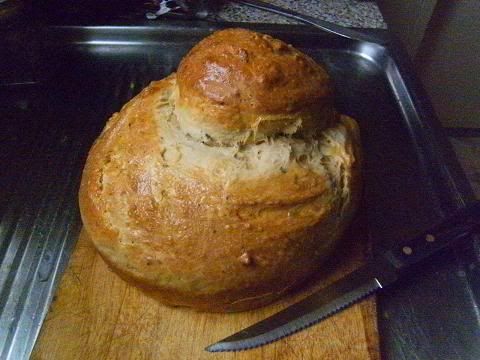 This month's challenge was hosted by Peta it was to make stock then to make soup and if we wanted we could make consommé. This was so much fun I really liked how easy it was to make consommé using egg whites the traditional method and the modern gelatine method is slow but extremely simple.http://www.blogger.com/img/blank.gifhttp://www.blogger.com/img/blank.gif
Blog-checking lines
: Peta, of the blog Peta Eats, was our lovely hostess for the Daring Cook's September 2011 challenge, "Stock to Soup to Consommé". We were taught the meaning between the three dishes, how to make a crystal clear Consommé if we so chose to do so, and encouraged to share our own delicious soup recipes!
See
HERE
for a printable PDF of the challenge recipes and techniques a massive 27 pages
Pea and bacon vegetable soup with high rise white top bread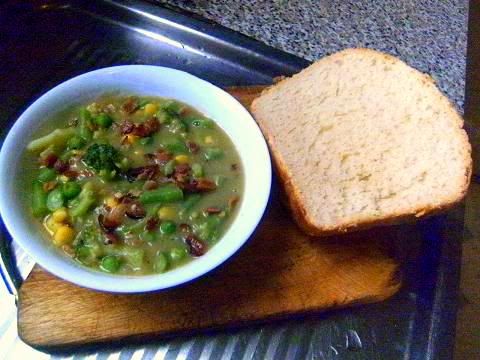 Sydney Australia is having the perfect weather (cold and very wet) to have wholesome, hearty (main-meal-type) soups and stew.
I have to say using Peta instructions the stock worked out marvellous so clear and flavoursome.
I used a ham hock bone stock and made pea soup (using 'blue' boiling peas (i.e. dried peas soaked overnight and simmered for 1 hour)) topped with crispy fried bacon pieces I added fresh peas, beans, corn and broccoli in the last ten minutes. The high rise white top bread had a great texture and went superbly with the pea and bacon vegetable soup.
High rise white top bread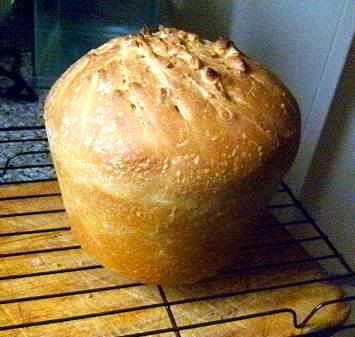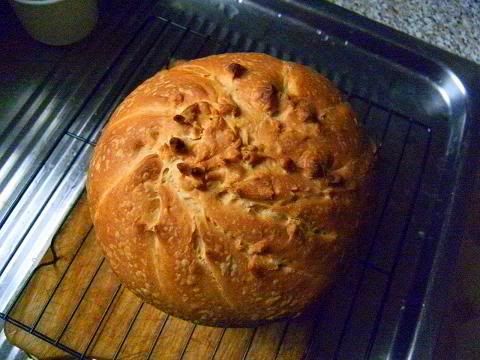 Pea and bacon vegetable soup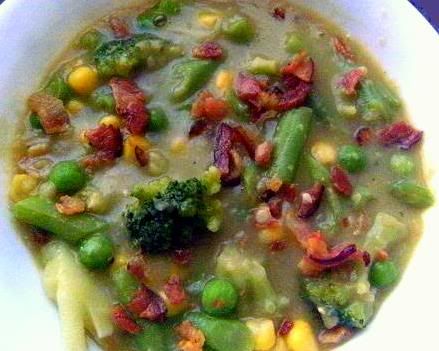 Golden Chicken broth with chicken wontons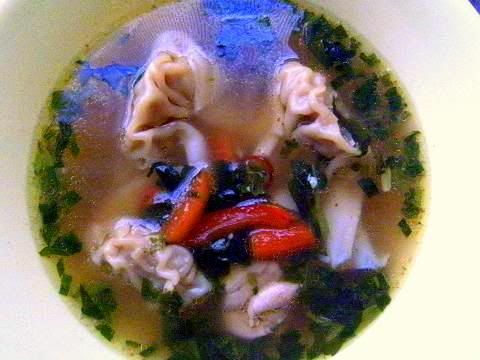 Again using Peta's excellent step-by-step instructions the broth was very clear and so full of taste. I made chicken wontons to serve with the delicious broth a spot-on flavour combination.
Roasted Carrot, Orange, Fennel and Ginger Soup with Smoked Lime Avocado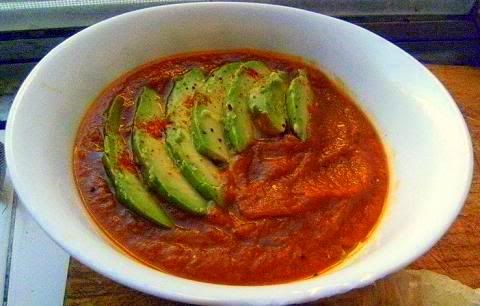 I went to the local deluxe fruit & vegetable shop and looked for the best produce that they had, on the "peak-of-season" table I spied whole bunches of beautiful baby carrots surrounded by navel oranges and fennel bulbs and above these were avocados and ginger. Well I thought carrot, orange, fennel and ginger soup would be perfect and since it is winter here in Australia I knew it had to be a roasted version and that my accompaniment to the soup would be smoked lime avocado slices.
This was such a pleasure to make (the smells while making the last few stages of the soup are amazing) and to eat (since the flavours are so well balanced). The soup's flavour profile is bright (due to the fresh orange juice) with a strong base taste of carrot, fennel and ginger (due to the stock, the veggie roasting and simmering) but the thing I loved the most was the texture of the smoked lime avocado which really enhances the mouth feel of the soup. And the colour is so
orange
it even stained my plastic hand blender!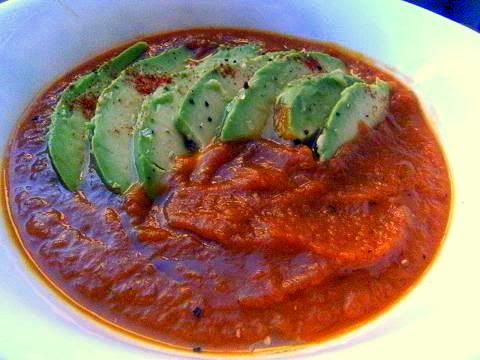 Roasted Carrot, Orange, Fennel and Ginger Soup with Smoked Lime Avocado
Serves 6. Times; prep 1/4 hr, roasting 1 hr, simmering 1/2 hr
1½ pounds (700 grams) baby carrots, cut in half lengthwise
1 large fennel bulb, washed, trimmed and cut in half
1 large onion, sliced in half, leave the skin on the onion, cut off base
1 whole small head of garlic, leave the paper on the head
6 cups (1½ litres) vegetable or chicken stock, or a combination of the two
1/2 cup fresh orange juice (it must be fresh juice), or more
fresh orange peel from one organic orange, remove all of the white pith from the peel
1 thumb (2½ cm/1") fresh ginger, freshly grated
1 bay leaf
1 teaspoon freshly ground dry-roasted coriander seeds
1 teaspoon salt, or to taste
freshly grated nutmeg, or to taste
freshly ground black pepper
cayenne pepper, or to taste
about 1 teaspoon smoked paprika
3 ripe avocados, sliced, add 2 tablespoons fresh lime juice to stop browning
(a great garnish would be small crispy fried bacon pieces)
Roast on a lightly oil baking pan the carrots, fennel, onion and garlic in a preheated moderately hot oven (190°C/380°F/gas mark 5) until browned about 50 minutes to an hour (the garlic will take about 40 minutes remove when soft). Squeeze out the garlic paste from the roasted head, remove the skin from the roasted onion. In a pot add the stock, garlic paste, roasted vegetables, orange peel, bay leaf, coriander powder, salt and the grated ginger. Simmer gently until the vegetables are soft about 30 minutes. Remove the bay leaf and 3/4 of the orange peel (a little peel gives a lovely 'bitter/sour' sub-note to the taste of the soup). Process the soup (with a hand blender or machine) until smooth, add the freshly squeezed orange juice, taste adjust the amount of juice to obtain a balance with the carrot and ginger. The soup is meant to be thick. Add the additional spices to taste. Top with limed avocado slices (½ avocado per serve) add a couple of good dashes of smoked paprika on the slices. Serve immediately. (The soup is fantastic cold).
The soup was REALLY orange!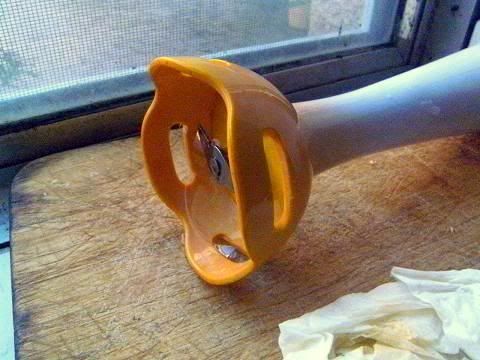 I made a consommé from the golden chicken broth using the gelatine method it was amazing so clear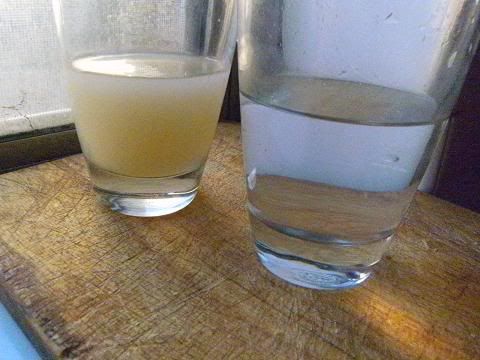 Herb Brioche